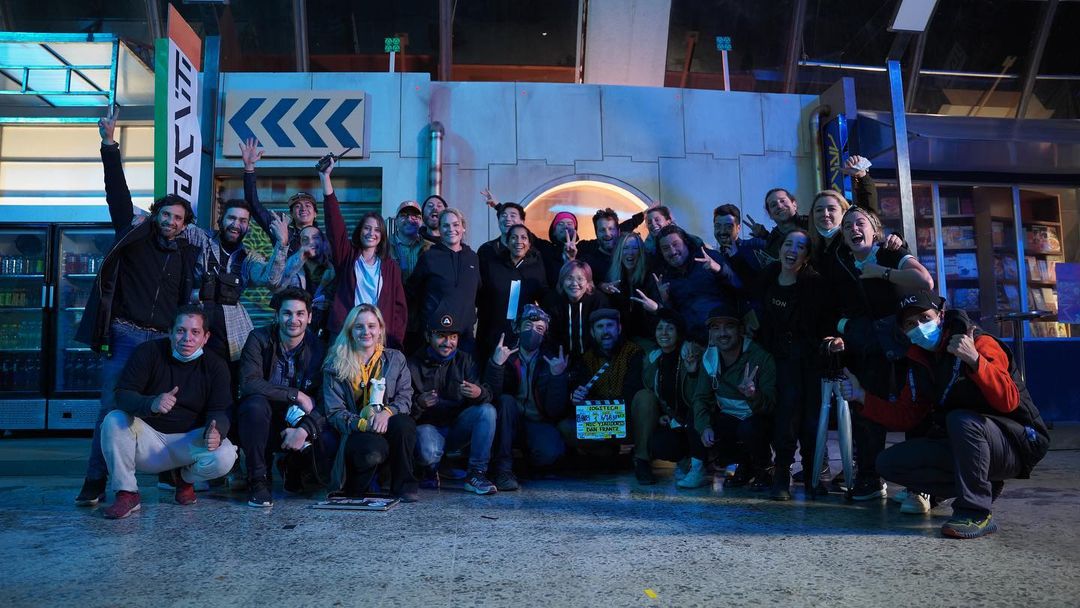 Farewell, 2022…Hello, 2023
12.2022
Endings make for the best beginnings.
Team VGBND here – we're pressing pause on our travels to give you an inside look at 2022 from our point of view. After traversing the globe and offering consistent, quality service in 2 continents, 5 time zones, and 7 countries, it's time to share our most relevant projects of the year and what we're looking forward to in 2023. 
Alongside Outsider and Director Chris Balmond, we took full advantage of Chile's capabilities in a colorful project for Delta Airlines. From golf courses to open deserts and a cityscape with an ocean view, this spot is a flawless example of perfected production services. We settled back in Colombia with our longtime friends at The Mill and Director Nic Yiallouris where we serviced a campaign for Member's Mark on Guatavita Lake, the outskirts of Bogotá, Suesca's Cliffs, and the coveted coffee locality, Salento. The country's warm and open culture is what keeps us, and our clients, coming back. 
Spain kept us busy and offered endless opportunities for four challenging projects. VGBND came through with big ink energy with our friends at Mayda Creative Co. for a shoot with Inkbox that left everyone itching for a new look. We provided local services and got the perfect shot with Canon in Barcelona - Tavertet where a relaxed atmosphere mixed with good vibes made for a perfect recipe that we like to stick to. Next, we laced up our trainers with On Running and created a stunning visual experience beside Director Raphael Hache in a project for Nespresso. Another flight took us back to the states where we partnered with Getinge for a heartwarming spot in NYC. 
It's no secret that our outstanding crew is the key to our success. A special thank you to our teams in Colombia, Spain, and Chile for setting the bar high and seeing to it, exploring new solutions to stay competitive, supporting the creatives, and tackling budget details. Those synergies have allowed us to put Colombia on the map as a primary destination for production services. In 2023, we're coming back for Argentina and Brazil, so be on the lookout for your local vagabonds. ¡Hasta Pronto!