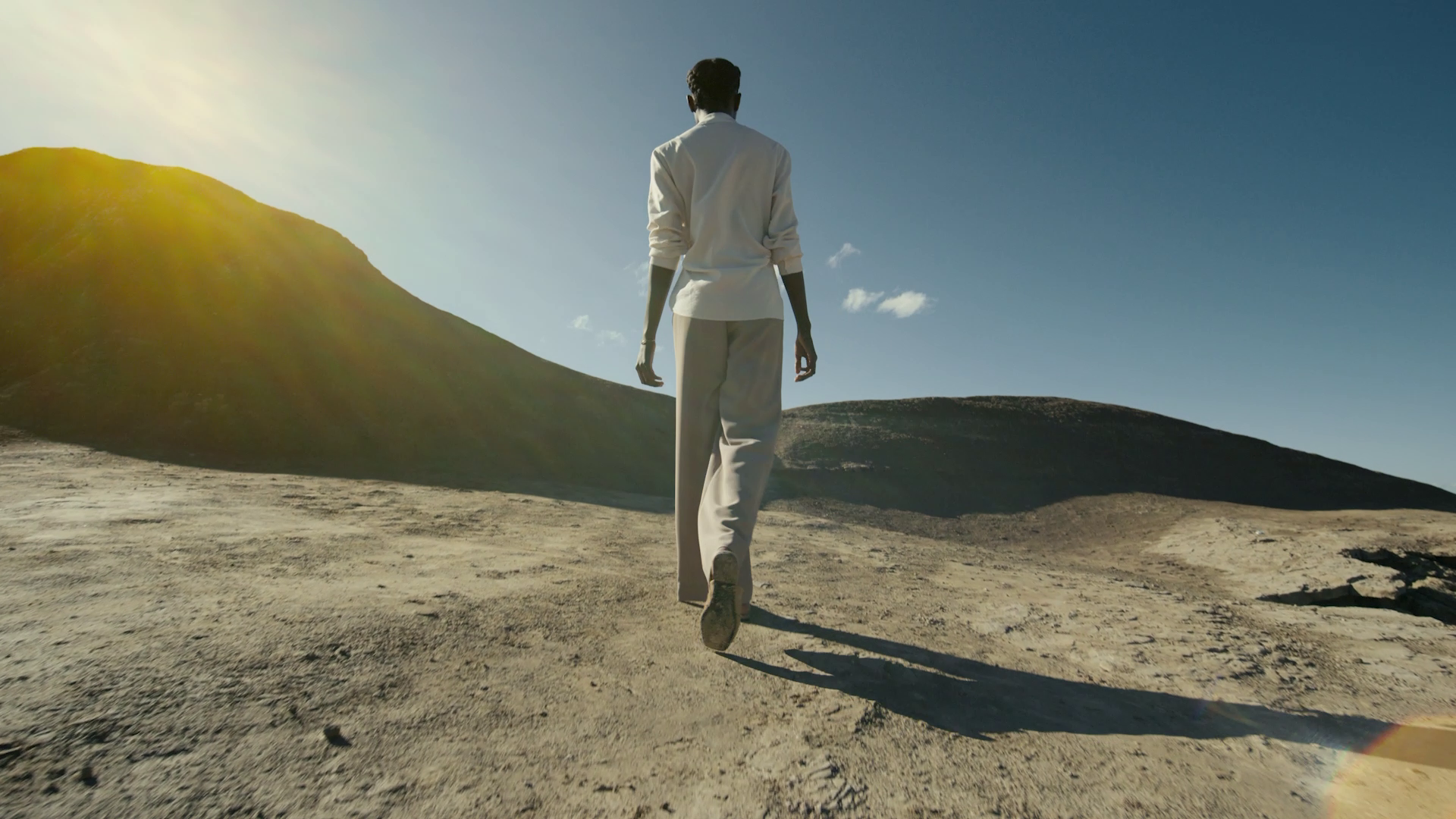 Nespresso Comes to Spain
1.2023
Happy New Year from Team VGBND, your favorite production partners in Argentina, Brazil, Chile, Colombia, Spain, Switzerland, and the USA.
Our expertise, thorough knowledge of the countries we work in, and long-lasting relationships are the main reasons (there's more, but we won't keep you) our clients confidently choose us to service their productions. When Nespresso called, we answered with the ideal location for their neutral nouveau-themed campaign. We have a number of hand-picked destinations for the taking, but choosing the perfect position for our client's needs is a mission we take seriously. We chose Spain for the desert that takes center stage in the spot, its access to professional and precise equipment like BOLT motion control, and the client's need for a house with a bespoke design that we found only 30 minutes from Barcelona.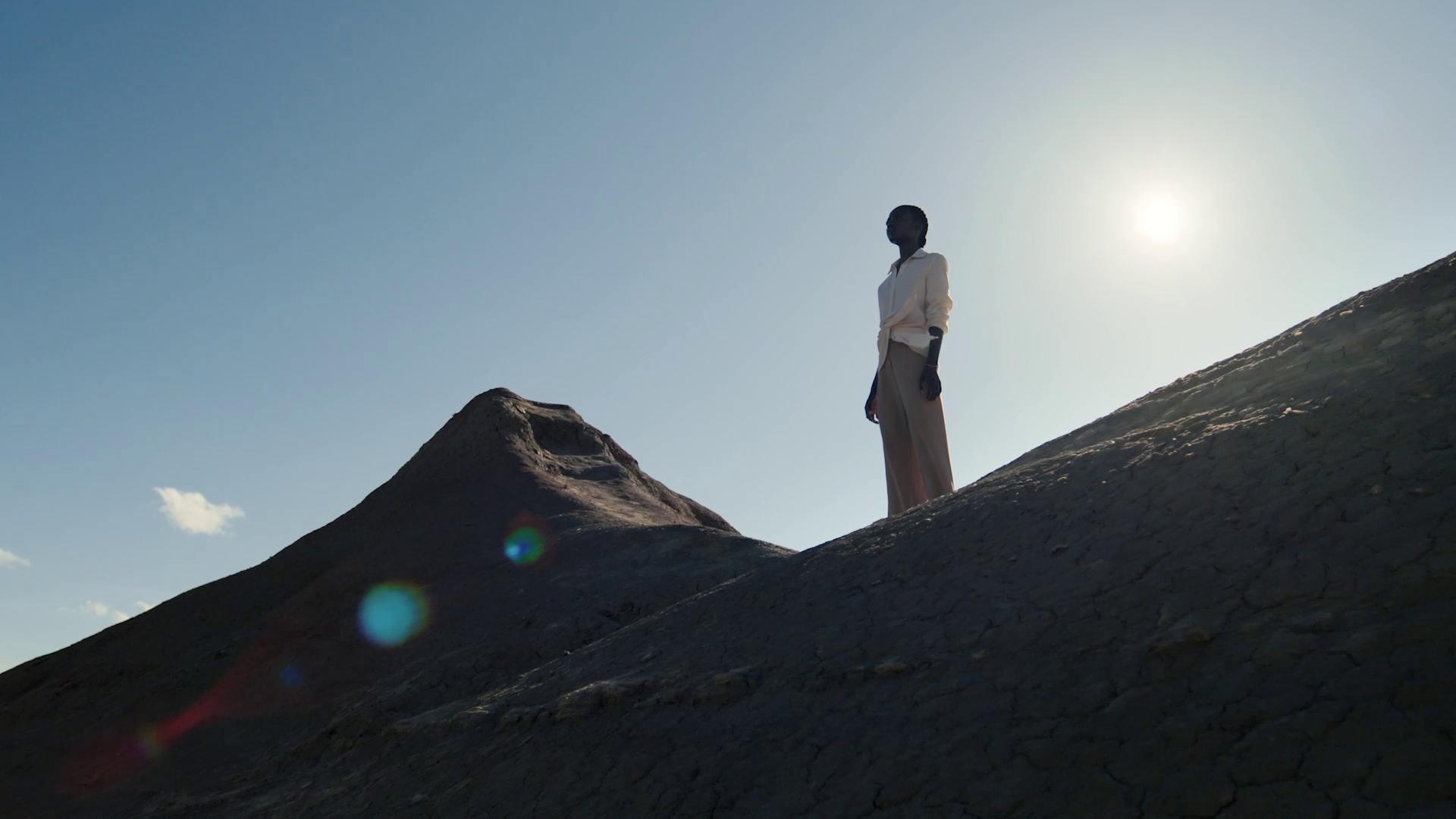 To start, we presented four desert options, the Monegros, 2.5 hours from Barcelona, the Jiloca (3 hours), and the Tabernas desert in Almeria (9 hours), but in the end, the client chose the Bardenas Reales desert, 4 hours from Barcelona – a protected, unique part of Spain that is reminiscent of Arizona deserts because of its orography. Our client found everything they wanted and much more, so much so that they wanted to shoot in the entire natural park. Of course, sticking to the schedule is a top priority and as much as we'd like to explore, there wasn't time for everything. Nonetheless, it was a fantastic experience.
Producer Fernando Bofill guided production services, locations, casting, and permit logistics while Director Raphael Hache took the creative lead from behind the camera. We're so grateful for the number of thank you emails we received from the producers at 1718 and the team at HOGARTH + McCann London – we can say for certain that the client was more than happy with the overall outcome. Despite certain obstacles, which you're bound to experience if you're living life, we pulled off a successful shoot because finding creative solutions is our strong suit. Our five-day shoot ended with an emotional night in the desert, where we all celebrated our wins, and any challenges we did face quickly disappeared. 
Our honesty, professionalism, and involvement in the project are what make us trusted partners on every project. Our clients were a joy to work with and as always, we were there to flawlessly execute. See it all come together here. 
CREW LIST
Barcelona and Bárdenas, Spain
Client: Nespresso
Production Company: 1718
Agency: HOGARTH + McCann London
Director: Raphael Hache
DP: Fabien Benzaquen
Producer: Rebecca Miquel
Line Producer: Axel Truptil
Production Coordinator: Manon Desert
1st Assistant Director: Gary Brocaud
Gaffer: Clément Melot
SFX Team: Serge Roux and Elissa Roux
Production Service Company
Producer: Fernando Bofill
Production Manager: Miguel Ángel López
Production Coordinator Video: Graciela Vázquez
Location Manager: Jota Soanez
Location Manager Bárdenas Paco Irizar
Set PA: Alex Osi
1st AC: Alex Benhamou
Phantom Operator: Miguel Torres
Bolt Operator: Angelo Freda
Bolt Assistant: Luis Guillermo Giordana
Drone Operator: Eric Fillol
Camera Drone: Jordi Huertas
Steadicam: Ricard Haro
Gaffer: Rafa Ramírez
Key Grip: Jesús Pages
Art Director: Berta Gómez
Stylist: Peggy Favro
Makeup: Álvaro Sánchez
Manicure: Yolanda Blasco
Rental Car: Quadis
Camera Rental: Servicevision
Phantom & Bolt: Emotion Equipment
Light Equipment: Zeferino
Genny: SIP Generator