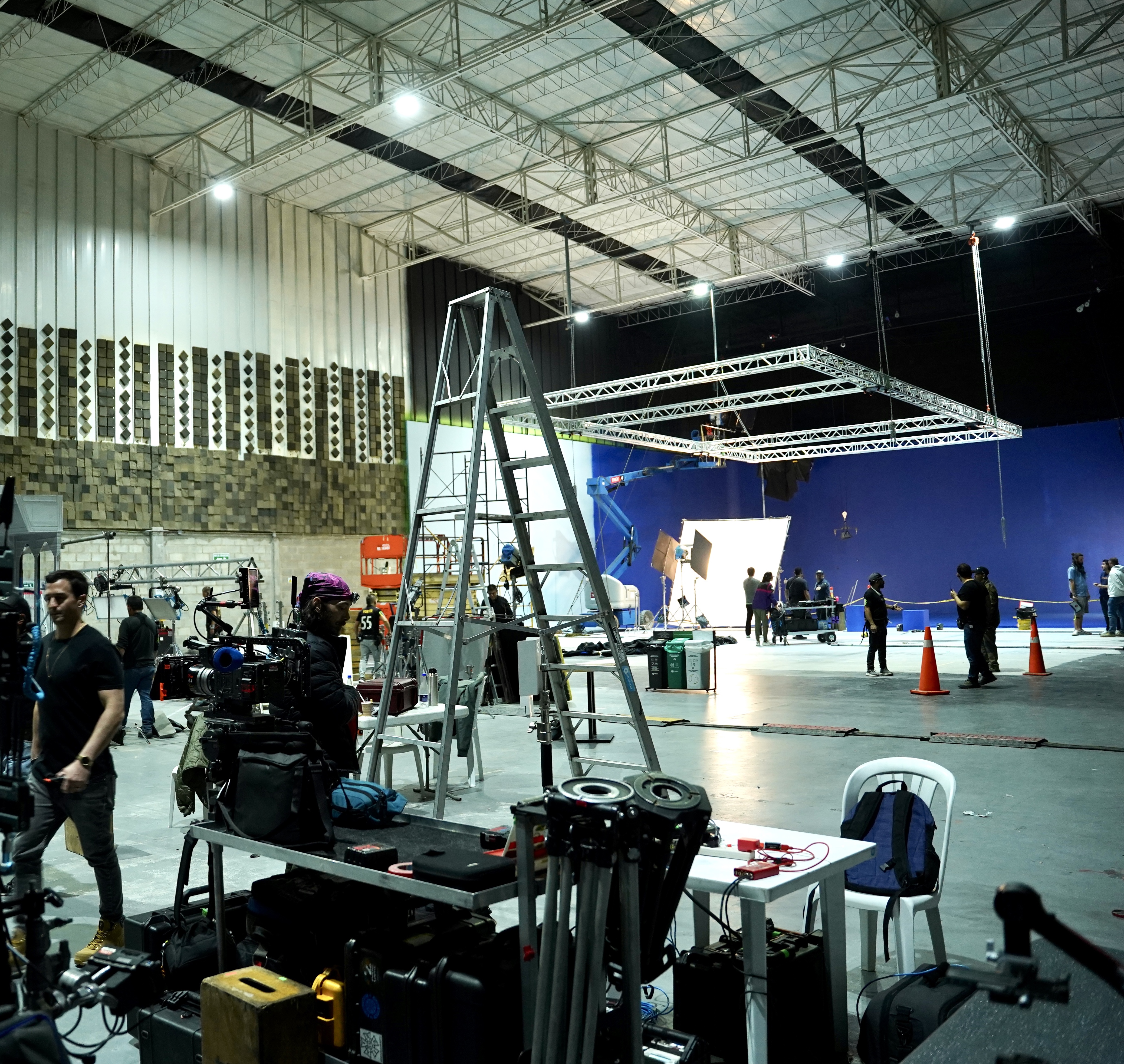 Sustainability Practices in Filmmaking
3.2023
By implementing sustainable practices such as utilizing renewable energy sources, limiting waste and emissions, and promoting sustainable transportation, the industry can decrease its harmful environmental impact and support global initiatives to combat climate change.
At VGBND, we're committed to creating a sustainable future by actively reducing our carbon footprint throughout our productions. As members of Green The Bid, we've adopted a set of sustainable practices to reduce our carbon footprint on set recently with brands like Facebook, Coca-Cola, Volvo, and P&G while filming in Colombia, Chile, and Spain. As dwellers of this planet, we all have a social responsibility to it, including those of us in the filmmaking and production services industries, which is why we've implemented the following:
Luis Miguel Estela, our sustainability partner in Colombia and CEO of Green Round (a Green The Bid vendor) says:
"In Colombia so far the only production company concerned about its environmental impact is VGBND, who for several months even before starting to work with us had already adopted measures in this regard. In the work we have done with VGBND we have noticed that all its suppliers maintain fairly sustainable work practices and let themselves be advised by changing those habits that are not in line with green practices. VGBND advances in each project, incorporating sustainable practices based on the results seen in each project. Thanks to their good practices, VGBND has managed to reduce the waste that goes to landfill by 88%, they have eliminated styrofoam from their sets, they have hydration points and provide water bottles, they have an electric car service for crew, they have optimized transportation so that no one travels by private car, and they donate the leftover food to the recycling population, among other strategies."
The Implications
Filmmaking can have a significant impact on the environment, from energy consumption to waste production. By incorporating green practices and using renewable energy sources the film industry can minimize its impact on the environment. As a high-profile industry, those in it should set an example for sustainable practices. By adopting them, the industry can demonstrate its commitment to a healthy, thriving environment which can in turn inspire others to follow suit. Sustainable practices can also lead to cost reduction in production services. For example, by reducing energy consumption and waste production, production companies can save on utility bills and waste management fees. Adopting these practices can also ensure the long-term availability of the finite natural resources the film industry relies on like water, energy, and raw materials.
How to help
Use renewable energy sources: Using solar panels or wind turbines to power equipment on set or utilizing hybrid generators and rechargeable batteries to reduce the reliance of fossil fuels can help filmmakers when it comes to energy generation. 
Minimize waste: Start using reusable water bottles, coffee cups, and utensils on set. Composting food waste and recycling materials such as paper, plastic, and metal is also beneficial. 
Use sustainable transportation: Reduce carbon emissions on set by getting around in hybrid or electric vehicles – carpooling and public transportation are also great options. 
Choose locations that fit your needs: Sustainable locations have access to renewable energy sources and public transportation. Locations that have a history of environmental conservation would be a good place to start. Sourcing materials and hiring local labor not only reduces transportation emissions but also supports local economies.
These examples demonstrate that sustainable practices can be implemented at various stages of the production process, from sourcing materials to transportation and waste management. Work with us and we'll handle the green practices – only by educating and learning from each other will we be able to have an impact on the industry at large. ¡Vamos!